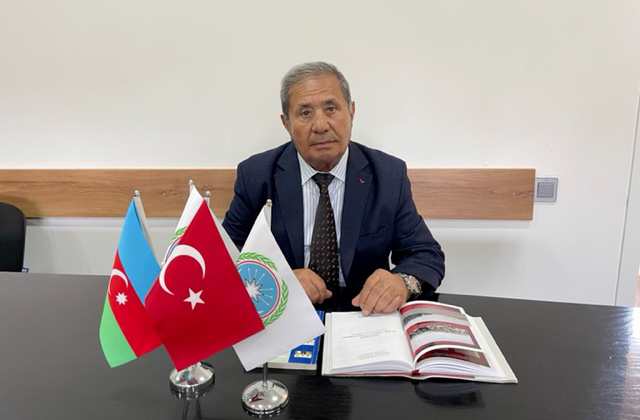 Eldar Goshun Huseinov was born on August 15, 1943, in Okhtar village of Zangazur region.
Graduated from the faculty of mechanics of the Polytechnic University of Azerbaijan named after Chingiz Ildirim.
Started working in 1962. In 1962-1964 he worked at Construction Plant No18 and there he went the way from a dyer up to the head of department. In 1991 he was the vice-director of "Shua" Production Commercial Centre, in 1993 a deputy engineer of Azer Electric LLC, in 1995 the chairman of Nizami District Water Department, in 1997 he was the vice-chairman of the Technical Staffing Department.
Since 2011 he's on pension.
He became a member of the National Independence Party of Azerbaijan when the party was newly established. In 1993 he became the chairman of the party cell in Narimanov District, then chairman of the Board of Directors, in 1995 he was the vice-chairman of Organization, in 1999s the chairman of the Organization. In all NIPA Congresses he was elected a representative with one voice. From 2000 to 2010 he was a member of NIPA Political Council. Since 2020 he's a Councilor of the NIPA Chairman.