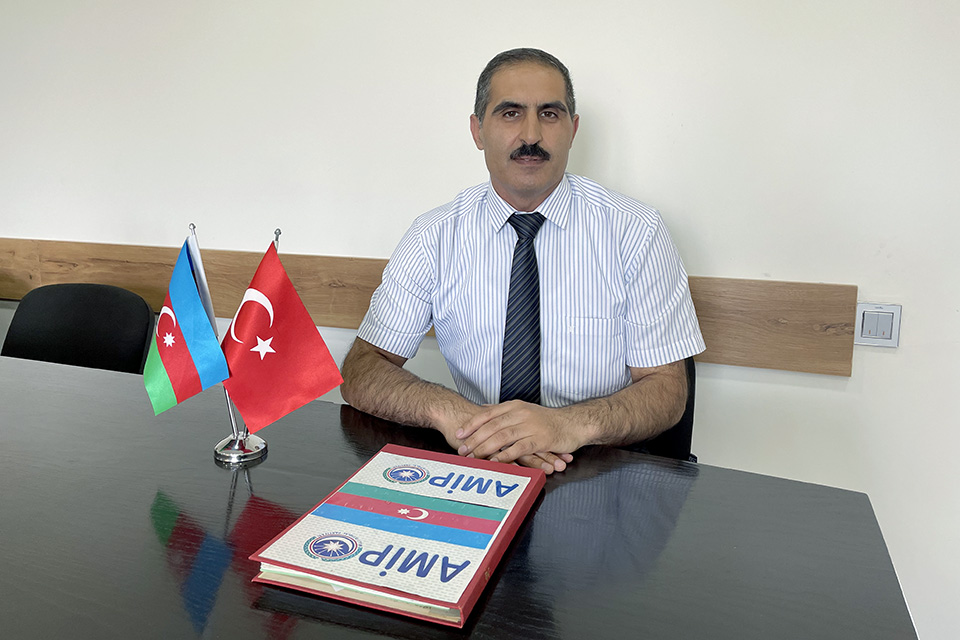 Afsaddin Ginyaz Nabiyev was born on July 29, 1975 in the village of Goshabulag, Basarkechar region of the present-day Republic of Armenia, the ancient Turkic land.
In 1988, in connection with the known events, hundreds of thousands of our compatriots were forcibly deported from their native lands.
From 22.08.1993 to 23.07.1997 he served in the Armed Forces of the Republic of Azerbaijan.
In 2000-2005 he studied at the history faculty of Baku State University.
In 2005, he completed a 3-month course at the International Institute of Inventions and Business.
In 2006-2014 he was engaged in small business.
In 2014-2016, he worked on the Shah Deniz-2 project, and in 2016-2019, he worked for the Turkish Renaissance Company.
He has been a member of NIPA since 1997. In different years, he was elected chairman of the Youth Organization of the National Independence Party, secretary for work with municipalities, a member of the Central Council and the Political Council. In accordance with the new charter, he was elected Deputy Chairman of the party on Organizational and Election Issues at the NIPA Congress in 2020.
He is married and has two children.
Tel (WhatsApp): +99455 767-44-88
E-mail: afseddin.nabi@amip.az
Facebook: https://www.facebook.com/afseddin.nebiyev
Instagram: https://www.instagram.com/afseddin1975/
Twitter: https://twitter.com/APartiyas