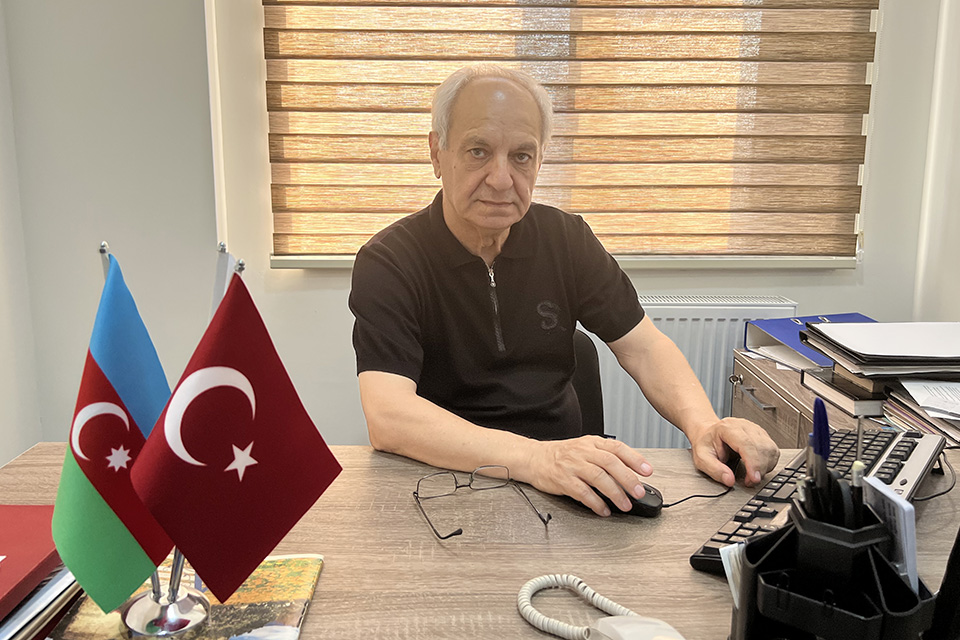 Khanmirza Khanbala Malikaliyev was born on March 21, 1954 in Baku city.
Finished school No 190 in Sabail District of Baku city, entered the Azerbaijan State University for Physical Training and Sport in 1972 and graduated from this university in 1976.
He has been going in for wrestling since 1969. He's a USSR master of sports on Greko-Roman wrestling since 1976. After serving at Military service of the Soviet Armed Forces, since 1978 he had worked as a coaching teacher on Greko-Roman wrestling at the Sport Union "Vodnik" of the Caspian Marine Services Company for 12 years, had trained five men on Greko-roman wrestling who became master of sports in the USSR, one of these sportsmen is Elchin Aliyev, the commander-in-chief of the squadron of Barda city, represented Azerbaijan in high level events competing in the 100 kg division.
From 1989 till 1993 he was a senior sports instructor on all kinds of wrestling at the Baku Sports Committee.
In 1992 he was the first international referee of Independent Azerbaijan on different kinds of sports.
In 1993 he occupied the position of the Secretary general at the Azerbaijan Wrestling Federation while Etibar Mammadov was the president of its, in 2008 he was unfairly dismissed from his post by other leadership of the Federation.
Since 2017 he's on pension.
From 1993 till 2014 he held practical training on wrestling in the country, as well as organized workshops on its theory. He's also the author of the 88-page rights and regulations of wrestling.
He's a member of NIPA since 1995. He was a candidate to the Municipality of Yasamal District in 2005, a candidate for a member of parliament at the Yasamal District Constituency in 2010.